"Blue-Action: Arctic Impact on Weather and Climate" contributes to the implementation of the
Trans-Atlantic Ocean Research Alliance, the
EU's Blue Growth Agenda , the
Galway and the
Belem Statements and the achievement of the
SDG 8,9,13. Blue-Action is funded by the EU Horizon 2020 Programme
Blue-Growth BG-10-2016 call
---
News
4 September 2018, Science-policy breakfast discussion: "The slowing Gulf Stream: What we know and potential impacts", European Parliament, Brussels (BE)
This policy briefing is a joint effort of Blue-Action, the
AtlantOS project and
Searica. Searica is the European Parliament Intergroup on The Seas, Rivers, Islands and Coastal Areas. The intergroup brings together 80 Members of the European Parliament from six different political groups and 19 member states.
Target audience: Members of the European Parliament.
Blue-Action representatives: Steffen M. Olsen (DMI), Tor Eldevik (UiB), Ben Moat (UKRI-NOC), Karin Margretha Larsen (HAV), Marius Årthun (UiB) and Marilena Oltmanns (GEOMAR)
Organisers: Steffen M. Olsen (DMI), Klaas De Boer (Searica), Jan-Stefan Fritz (KDM), Raeanne Miller (SRSL)
Venue: European Parliament, ASP 5G1
Registration:
http://www.searica.eu/en/events/conferences/the-slowing-gulf-stream
---
27-29 November 2018, Annual Meeting Blue-Action, Costa da Caparica (PT)¶
The Annual Meeting will take place on 27-28-29 November 2018 in Costa de Caparica, close to Almada (PT)
Tue 27 November 2018, from 9am to 6pm: Science talks during the entire day. Joint dinner in the evening.
Wed 28 November 2018, from 9am to 6pm: Full day for the breakout sessions.
Thu 29 November 2018, from 9am to 12 noon: Plenary session.
Eventbrite ticket: Get your ticket for the event here:
https://www.eventbrite.com/e/blue-action-project-meeting-tickets-49130211786 This ticket is important for us for planning the logistics of the event and communicate to all the participants via Eventbrite.
Location: Hotel Tryp Lisboa Caparica Mar, Av. Gen. Humberto Delgado 47, 2829-506 Costa da Caparica, Portugal
Target audience: Blue-Action community only. This is an internal meeting for coordinating the activities in the work packages and across the work packages for the next 12 months.
Information on block reservation and draft agenda: see the
redmine https://code.mpimet.mpg.de/projects/bg10/wiki/Annual_Meeting_27-29_November_2018_Almada_(PT)
---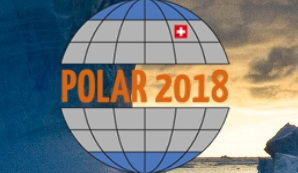 15-26 June 2018, POLAR2018 Open Science Conference, Davos (CH)
Blue-Action representatives: Mikahil Dobrynin (UHH) and Daniela Domeisen (ETH) WP1.
Mikahil Dobrynin (UHH) WP1: Talk A-938-0010-02358 "Sub-seasonal Predictability of Cold Air Outbreaks" Session: AC-6_AC-7b - Across the Southern Ocean: Atmospheric and ice mass changes & Seeing the Future: Predicting Variability and Change of the Polar Climate and Environment Date and time: 23.06.2018 14:00-15:30 Room: C Sanada I
Daniela Domeisen (ETH) WP1: Talk A-938-0005-00760 titled "Stratospheric Polar Jet Oscillation Events and their Surface Predictability" Session: AC-2b - Polar meteorology, climatology and stratospheric processes Date and time: 21.06.2018 16:00-17:30 Room: C Sanada I
More about the event:
https://www.polar2018.org/
---
25-27 April 2018, 16th ASOF-ISSG Meeting and Workshop, LOCEAN, Sorbonne Université, Paris (FR)
ASOF is an international program on the oceanography of the Arctic and Subarctic seas and their role in climate. ASOF focuses on ocean fluxes of mass, heat, freshwater, and ice in the Arctic and Subarctic oceans The program was established in 2000 and the first phase from 2000 - 2008 coordinated novel measurements in novel places in order to produce a baseline freshwater flux budget for Arctic inflows and outflows. ASOF II foci are:
To perform an Arctic/Subarctic synthesis of mass, heat & freshwater fluxes,
To interact with scientists and programs studying Arctic/Subarctic ocean ecosystems and biology,
To assist testing of ocean circulation and biophysical models of the Arctic and Subarctic.
Organiser: ASOF
Agenda: http://asof.awi.de/
Blue-Action representatives: Bogi Hansen (HAV), Laura de Steur (NIOZ), Svein Osterhus (UIB)
Event on invitation only
---
25 - 27 April 2018, Workshop on Cryospheric Extremes, Helsinki (FI)
Extreme weather events are commonly encompassed phenomena such as heat waves, droughts, floods and storms. In cold regions, these are augmented with snow and sea-ice related extreme events, usually triggered by anomalous atmospheric or oceanic conditions. Although extreme events are a core climate research focus, cryospheric extremes have not received much attention yet. The overarching aim of the workshop is to review our understanding of cryospheric extreme events in the past, present and future, and to identify research needs.
Blue-Action representatives:
Joan Ballester (ISGlobal)
Shuting Yang (DMI)
Torben Schmith (DMI)
Daniela Domeisen (ETH)
Organisers: Jari Haapala, Finnish Meteorological Institute, Finland, Carolina Gabarró Prats, Institut de Ciències del Mar – CSIC, Spain, Hugues Goosse, Earth and Life Institute-Université de Louvain, Belgium, Elizabeth Hunke, Los Alamos National Laboratory, USA, Veijo Pohjola, University of Uppsala, Sweden, Steffen Olsen, Danish Meteorological Institute, Denmark, Steffen Tietsche, European Centre for Medium-Range Weather Forecasts, UK
Website: https://iasc.info/assw/9-news/384-announcement-of-workshop-on-cryospheric-extremes-helsinki-finland-25-27-april-2018
---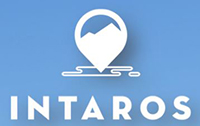 17 April 2018, Survey of existing observing systems launched by INTAROS
This survey addresses Arctic in-situ observations of the ocean, atmosphere, terrestrial sphere and cryosphere, retrieved through established networks/observing systems as well as individual large projects. The survey has been launched by the INTAROS teams.
Scope of the survey: to collect the information needed to assess the existing Arctic in-situ observing systems in terms of data delivery chain, accessibility, and spatial-temporal coverage.
Please contribute to the survey, this is important for all those working in the Arctic! The repository of the answers will enhance the visibility of the assessed data, and will facilitate data discovery for stakeholders and data users.
Link to the survey:
https://intaros.nersc.no/node/651
---
4 April 2018 Blue-Action presented at the Swiss Polar Day, Zuerich (CH)
On 18 April 2016, Switzerland announced the creation of the Swiss Polar Institute - intending to have its voice heard and making a contribution in a field in which it already had solid expertise. The Swiss Polar institute organised the first Swiss Polar Day in early April in Zuerich.
Blue-Action representative: Daniela Domeísen (ETH Zurich) will be presenting Blue-Action at the Swiss Polar Day holding a presentation about our activities.
Organiser:
Swiss Polar Institute (SPI)
More about this event: https://polar.epfl.ch/page-153429-en.html
---
27-28 March 2018, EU-PolarNet General Assembly, Tallinn (EE)
Presentation of Blue-Action recent activities and potential contribution to EU-PolarNet activities in Tallinn.
Blue-Action representatives: Raeanne Miller (SRSL) and Chiara Bearzotti (DMI)
Organiser: EU-PolarNet
More about the event:
http://www.eu-polarnet.eu/
Event on invitation only
---
26 March 2018, Updated Booklet on Case Studies! Developing and Valuing Climate Services and Information Services: Case Studies
Updated version: March 2018
Dale, Thomas, Miller, Raeanne, Vangsbo, Peter, Mettiäinen, Ilona, Ballester, Joan, Kolstad, Erik, … Bearzotti, Chiara. (March 2018). Developing and Valuing Climate Services and Information Services: Case Studies. Zenodo. http://doi.org/10.5281/zenodo.1205241
---
19 March 2018, The EU's Arctic research and Arctic scientific cooperation, Levi (FI)
The seminar provides information about the preparations for the Second Arctic Science Ministerial Meeting (which will take place in Berlin in late October), and also present the EU's research policy and EU-funded Arctic research projects. Moreover, we will look at international science cooperation in the Arctic and possible "sticking points" (and possibilities for addressing these challenges). This is an event on invitation only!
Blue-Action representative: Ilona Mettiainen (AC UoL)
Organiser: Timo Koivurova and Adam Stepien (AC UoL)
Venue and agenda:
http://www.arcticcentre.org/EN/events/EUAPAseminar
---
An open invitation for collaboration with DMI on pioneering Arctic research
The
video is an open invitation for Arctic research collaboration. The video was launched at AGU in 2017 and provides a short presentation of the Blue-Action project among the other DMI tasks and activities (Total time 5 minutes).
---
Papers, papers, papers!
Congratulations to the following colleagues for publishing their results, all in OPEN ACCESS, related to the Blue-Action project! Marilena Oltmanns, Bogi Hansen, Guillaume Gastineau, Erik Kolstad, Marius Arthun, Helene Langehaug, Ling Ling Suo, Giovanni Sgubin and many more.
Check the full list of
publications on our website
---
Newsletter of Blue-Action
They are published quarterly, to receive them, please register here
Check out the past issues:
---
The Blue-Action project has received funding from the European Union's Horizon 2020 research and innovation programme under grant agreement No 727852
"Blue-Action: Arctic Impact on Weather and Climate" contributes to the implementation of the Trans-Atlantic Ocean Research Alliance and to the EU's Blue Growth Agenda and its long term strategy to support sustainable growth in the marine and maritime sectors as a whole. Our project is funded by the EU Horizon 2020 Programme and specifically by the Blue-Growth BG-10-2016 call"Impact of Arctic changes on the weather and climate of the Northern Hemisphere". Blue-Action supports the implementation of the Galway and the Belem Statements and the achievement of the SDG8,9,13 Read more about the the project details.
Photo on the upper corner left: courtesy of Kathryn Hansen/NASA
---